Click Here to Subscribe to my YouTube Channel:
https://www.framefreakstudio.com/youtube
Click Here to Follow Me:
https://framefreak2d.newgrounds.com/follow
Click on the image to watch the interview: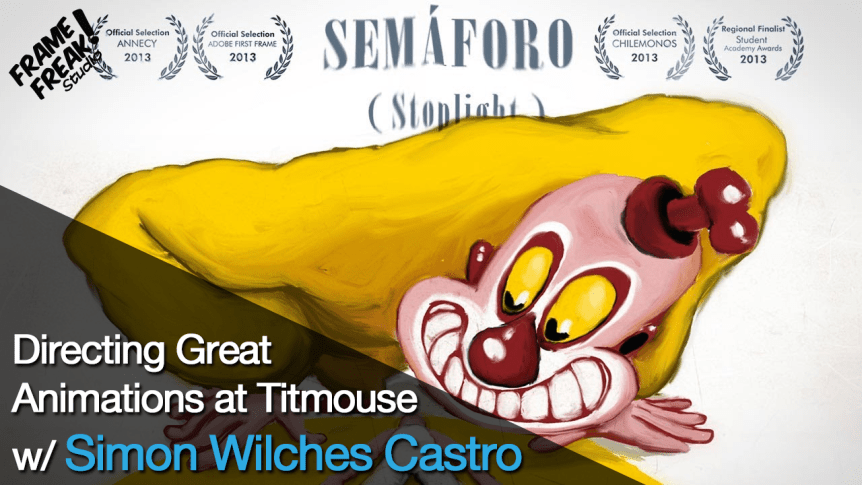 Simon Wilches Castro is the Creative Director at Titmouse Studio. Born in Popayán, Colombia. He Studied Visual Arts in Bogotá, Animation in Cuba and an MFA in the United States. Back in Colombia he used to do political and social satire and cartoons and got himself in trouble because of it. Now he's a director at Titmouse Studios Los Angeles. Other work includes TBS in Japan, directed projects for Disney TV, Starburns industries, Netflix, Apple, Universal and Adult Swim. His films have screened in festivals around the world like Annecy, Hiroshima and Ottawa and has won awards including a double Adobe Design Achievement Award, an Annie Award Nomination and two Student academy award semifinalist nominations. He was awarded the FULBRIGHT Fellowship for artists in 2011.